Larry of Arabia




Posts: 7539
Joined: 28/2/2007
From: Turtle Island

Beach House were pretty amazing last night. They only played Gila from their pre-Teen Dream albums but it was all good, pretty chocka with the best stuff - Zebra, 10 Mile Stereo, Myth, Lazuli, Wild, Real Love, Norway, Wishes, Silver Soul, Walk In The Park and Other People were all present and accounted for. Also very loud and Victoria appeared to be doing tai chi and karate at one point. The only song I wish they'd played was Take Care, but no complaints. Well, one complaint - the support, Holy Other, was fucking awful.*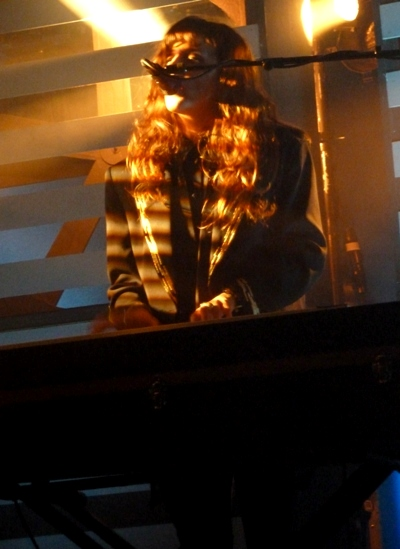 *I know many people like house/garage music, but watching a guy who never looked up or acknowledged the crowd twiddle his knobs and bob his head for 45 minutes at the same deathly slow tempo was what I imagine Guantanamo to be. The crowd cheered every time they thought he was finishing up, only for him to start up the same beat again, and you could hear the collective groan. When he did finally put us out of our misery, he switched off his panels and stomped off the stage without a word. I can only assume Beach House were trolling everyone with that choice.

< Message edited by Larry of Arabia -- 30/10/2012 7:58:40 PM >

_____________________________

"Everything was beautiful and nothing hurt."