Goodfella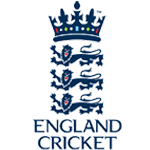 Posts: 17788
Joined: 30/9/2005
From: North Devon

quote:

Just remind me again how did that court case go against the manger you poached?


He lost, poor sod, nothing to do with us though. By use of the word 'poach' you've insenuated that we took him while he was still manager of Palace. Whatever reasons he used to get out of his Palace contract have nothing to do with us, regardless of whether we spoke to him before or after he left the club. Beleive me if that was the case Jordan would be sueing us too. Personally I felt most sorry for the court clerk who had to try and keep up with Jordan's consistent ramblings throughout the case. It is documented fact the judge had to warn him in his office about interrupting during court...


quote:

Its a long season, I wager we will still finish above you if you want to take the bet.

Plus I think what I said about Charlton was that if they didnt go straight back up they were finished. Looking at your attendances this season I still think I may be right as you won't go up this season anyway.




Consistency is the key and so far we have it. We're winning regularly at home and are getting points on the road at some difficult places to go and play (Coventry, Hull etc.) We also have a strong big squad with a good choice between youth and experience. We are looking very much a reflection of our 1999 team which came straight back up and stayed there for the next seven years.

Yes, true, our home attendances have been poor. I put this down to no drop in ticket prices, the still poor seating arrangements and the natural small loss of fans every team suffers when they are relegated from a league (I say small, 2,000 odd can make quite a difference in attendance figures polls. Mind you, our away support has improved. I went to the Coventry game a few weeks ago and nine coaches went up too that as well as a lot of fans by cars and trains. Speaking of poor home support, if you want to see some of that, go to the Ricoh Arena. Fuck me, it was bad!



_____________________________

"It is the Shawshank Redemption! Just with more tunneling through shit and less fucking redemption."

If you can quote the rules, then you can obey them.