Goodfella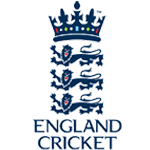 Posts: 17789
Joined: 30/9/2005
From: North Devon

The warmth of the welcome home for Chris Powell yesterday went beyond anything I had hoped or expected for. It was the most sincere, and quite emotional for everybody involved. Powell described it as something "you'd never see for an opposition manager elsewhere in the game" and he's probably right, I don't think there was one single person not on their feet applauding him and very few not singing his name. The level was actually on about a par with Tony Watt's glorious second goal. He got it from all of us fans when arriving and leaving the pitch, and in the third minute, he played a tad surprised but his words afterwards shows he wasn't really. He still has so much respect for the club that he won't comment on current internal matters although he did expose the ownership's treatment of him and the running concerns over the way they are managing the club in a Friday interview with the Evening Standard - Chris Powell interview. But he knows, that no matter how much RD and Meire talk of a 'love' for Charlton bringing us all closer together, it's people like Powell who will always, no matter what, be the true heart and soul of Charlton that's relationship with the supporters is incomparable to others. Powell is probably in an exclusive seven with Curbs, Keith Peacock, Richard Rufus, Clive Mendonca, Matt Holland and Mark Kinsella. Those seven are a connecting point for so many generations of fans and all played a key part in what has generated our most successful era as a football club. They sweated blood for us and I was so pleased it wasn't just not forgotten, but that everybody was together yesterday, not in using it as a turning point on the current owner or CEO but rather out of respect for the 14 years Chrissy gave us as a player and a manager. We wouldn't be where we are right now without his efforts, for so many different reasons.

I have to credit Guy Luzon for some good counter-attacking football yesterday. I also wonder if his quick exit down the tunnel was his show of respect for Powell, to give him his chance to say goodbye to the supporters properly, he was quiet onto the pitch too which is strange given his exuberance. I am concerned about the longevity of his position due to his inexperience and chequered past but I cannot argue too much at three 3-0 wins in four games, nor at the signing of Tony Watt, who is growing on me. He's speedy, strong, keeps his balance well and has developed a good relationship up front with Igor Vetokele, the pair are a handful for defences, both can hold the ball up well and play off each other. I don't think we played very well at all in the first half, Morgan Fox is a liability at left-back and a beautifully-shaped free kick and clumsiness from Huddersfield in the final third gave us a 1-0 lead. In the second half though we were physical, stretched the field and played positive football and got the ball into the feet of Watt and Vetokele. An early goal killed it off and to be honest with a bit more precision it could have been four or five. Watt's goals were sublime, the turn and manouvere away from the defenders for the second showed just how much of a task he is to handle. Jordan Cousins worked tirelessly all game, so much so he probably even deserves man of the match over Watt.

Time will tell with the football club, our future is full of uncertainty, our past is brimming with many good memories that Chelsea fans and their like may snigger at but are wonderful moments of achievement and pride for a club like ourselves and a man who played such a pivotal role left to chants of 'Chrissy Powell's red and white army' as he left the field yesterday having just had his new club beaten 3-0 by us with a new manager finally feeling expecting to feel some appeasement. Not a hint of irony to them, I just hope Duchatelet and Meire were watching closely.


< Message edited by Goodfella -- 2/3/2015 11:37:07 PM >

_____________________________

"It is the Shawshank Redemption! Just with more tunneling through shit and less fucking redemption."

If you can quote the rules, then you can obey them.