Goodfella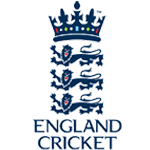 Posts: 17421
Joined: 30/9/2005
From: North Devon

Guy Luzon is both a thoroughly unsurprising and uninspiring appointment.

The whole process stinks to high heaven and no matter how many 'official statements' the club try and throw our way only the most naive or gullible fans are buying any of it. On Monday Katrien Meire released a press statement saying that absolutely the club had not planned to sack Bob Peeters prior to the game against Brighton, they had complete confidence in him right up until the end and that the search for a new head coach had only just started. She said all this in front of club cameras whilst the Evening Standard were outside taking snapshots of our chief of security rushing Guzon in through the West Stand car park entrance and 24 hours later he was in charge of the team. Belgian papers reported that Duchatelet wanted Guzon for Charlton last week, Peeters has since given an interview to his local paper stating he knew he was in trouble when Guzon was sacked by Duchatelet in October as Standard Liege boss and said he knew of the likelihood of his future before the game against Brighton. The players are understandably troubled and concerned about the lack of English experience of someone like Guzon, not to mention the lack of stability at the club. There is also a real stink in that Guzon's contract with Liege was due to expire at the end of the 2016 season and there is no official word on his contract at Charlton yet, but word has it it's in the region of 18 months, meaning there is every chance the contract has just passed over. Just like with the way he "shares" players between his clubs, he's now doing it with staff. Guzon had a flat finish at Liege too, taking them all the way down to 12th in a 16-team league. How an owner can justify appointing him manager in the toughest league any one of his clubs compete in having sacked him from another of his clubs is beyond me, but so far nothing has been predictable with Duchatelet, and everything has been questionable and suspicious.

His reason for sacking Bob Peeters is blanketed in another campaign of misdirection as well. Rumblings of him having lost the dressing room and 'ruling by fear', his comments about certain players performances after the November loss to Ipswich at home and Peeters own concerns about transfer policy, which cost his two predecessors their jobs. Peeters did hand down criticism to one or two quite publicly, and they thoroughly deserved it. Luzon spent most of his press conference today fumbling his way through sitcom-bad English and talking about "needing positive team spirit, yes, yes?" as if this was a wink in the eye to the parts of the media who want to flutter with this back-stabbing, trigger-happy out-of-his-depth-in-English-football madcap owner and his henchlady and her pals. Really it should only demand further questions be asked of Duchatelet if any of it's true anyway. How is 25 games enough to learn this is going to be such a problem he can no longer manage the team, and what has he suddenly learned about him in two and a half months that he didn't learn about him in six months of due dilligence? Duchatelet knew Peeters before he brought him to Charlton, again I don't buy any of it.

The two players signed before Peeters departed and Luzon was appointed have both previously played for Luzon, along with six others at the club. Again we find ourselves, like with Powell and Riga, in a situation where the owner is demanded his chosen players play games, and now three managers have gone out on a limb to point out they are simply not good enough at this level, or not the players they feel we need or fit best, and it has cost them their job. And all three have done a fine job with three different squads of players that haven't previously played for one of Duchatelet's other clubs. Outside of Igor Vetokele and Yoni Buyens, no-one else has made more than two starts this season who he has acquired, and if you go back and look at the last six games of Riga's tenure when he saved us from relegation none of them started those final games with the exception of Reza Ghoochannejhad who is no longer with the club and was released during the period when Riga had left and Peeters wasn't employed. He also managed one goal across 18 games for us last season, hardly the stuff of a must-have for your team-sheet.

To suggest as well that Peeters lost his job because poor form is incredulous. Every team suffers dips and we have a thin squad that is simply not good enough to stay competitive in the top six all year. The fast start was fantastic but it was never going to last and promotion was never on the agenda this season, and if it was then the manager should have been given some cold, hard money to spend on the players he wanted to get us there. This owner spent this time last year promoting all about himself being patient, not wanting to throw money down on the table and expect overnight results, yet the way he's treated all our managers suggests that's exactly what he is, except he's not actually willing to spend any real money on it! I also really, really, really dislike Meire who is effectively running the club. She looks and sounds like a deceptive cow, she has every right to run it squarely as a business as that's what modern football is but she's making bad decisions and she's getting caught out as a liar now. Even with the priorities as a business the categorized ticketing is a joke, we don't have any 'big' games as this level so to be fleecing fans more than West Ham charge to watch us play at home versus Derby is just one in a number of steps downwards this club is taking from what it had previously prided itself on. But I suppose that is the way of modern football too, which is probably why I hate the game now more than ever...

We can forget the Premiership next year, the way we're going will be in League One. This club's most successful eras were built on stability, trust and loyalty, and actually very little on transfer windows. For all the thinly-veiled accusations of poor man management on Peeters behalf, Duchatelet and co. have built a stigma themselves to every future manager and player. They most likely have their yes man now but everyone else at the club is quietly considering where the nearest exit door is.

< Message edited by Goodfella -- 14/1/2015 11:49:11 PM >

_____________________________

"It is the Shawshank Redemption! Just with more tunneling through shit and less fucking redemption."

If you can quote the rules, then you can obey them.