Goodfella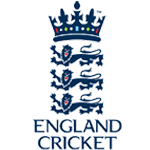 Posts: 17408
Joined: 30/9/2005
From: North Devon

quote:

ORIGINAL: Flatulent_Bob



quote:

The Ched Evans episode continues on with both the police and Sheffield United now investigating tweets sent to Jessica Ennis threatening her with rape after she announced she'd want her name removed from a stand if the club resigns Evans. This problem is really quite simple, and it has nothing to do with the money that Evans could earn, he could go out and buy a lottery ticket tomorrow and win and there's nothing we can do or should do about it. This is about image and influence. Evans shouldn't play football again, but there shouldn't be a law for that to have to happen. This should be a simple case of morals from a club's perspective and from everybody associated with them. Nobody should want to sign Evans because club's should be happy to take a moral stance and realise that putting somebody who has been convicted of such a crime into such a position of influence is not only reflecting very poorly on them but also puts him back in the position of a role model, which a convicted rapist, regardless of whether he's served his time or not, most certainly shouldn't be.

People say, 'but he's served his time, he should be able to at least return to his job?'. This is a defence I only hear when it comes to sportsmen and women and those in a position of effective celebrity status. You won't hear this defence for a convicted teacher or police officer, and rightly so. But for a footballer it shouldn't be any different, we all know this game, we all know the influence the people in it have and we also all know how there are a significant portion of fans in this game who are less than intelligent enough to figure it out. We've already all heard the chants, seen the tweets, watched the hostility. This should be open and shut in a morally fair world but that's the problem right there, modern sport is driven ultimately by money and success, and at the expense of absolutely everything else. That's why Ched Evans will probably get a new contract, and I wouldn't administer total blame to Sheffield United there. This isn't a Sheffield United problem, I'll happily lay a large sum of money that they wouldn't be the only club to start going down this road.



Firstly he's not served his time, he's out of license. Secondly the club haven't offered him a contract, they've agreed to a request from the PFA for him to be allowed to train in order to gain fitness to find employement. In my opinion the club have handled this incredably poorly because they didn't come out very early and state that unless his conviction is overturned on appeal (which isn't going to happen, regardless of what some fans think), the club woudn't consider resigning him.
The coverage is extremly negative at the minute, and the media are loving keeping it going. For example they are talking about chanting, which has probably been less than 50 people and is continually drowned out by boo's whenever it starts. From what I saw from Doncaster away it's also some morons and mainly kids thinking they are being edgy and funny. They aren't and to a certain regard it is being self policed within the ground.
The tweets are an embarressment to whoever is posting them and again are being challenged by considerably more than those supporting them, and clearly any threats should be investigated by the Police.

My own thoughts are that I don't want him back, but the club should have been in front of this becaues the shitstorm wasn't difficult to see coming.
I can argue against offering him a contract on a purely football level, on a moral level and a commicial level so I've no idea what the club are playing at, seemingly feeling a strange sense of loyalty to a player who already let us down massively. I simply cannot see a single reason for signing him, and that's without all the negative impact.




He's served his custodial sentence as far as application for conditional release is concerned, the terms of a license are quite different. Who said the club had offered him a contract? But this is exactly my point. The club are nowhere near daft enough to not know the furore this was going to cause, I do not believe for one moment this was all about honouring a request from the PFA, they were considering resigning him undoubtedly, they wanted to examine and monitor his fitness and the cynic out there would tell you there is every chance their u-turn today may have been influenced slightly by that, if he's not in a good state and isn't likely to be in the near future. This nonsense about 'retrial' drives me up the wall, do the people who comment so flatulently on this even know what these terms mean? He's already had an appeal rejected, it's going nowhere.

The coverage is extremely negative, but then it's going to be, and let's be clear, like I said I don't isolate this as a Sheffield United problem. Modern football has had the morals and ethics sucked out of it anyway. And the reference to the chanting wasn't just about United fans, the flip-side of those kind of chants and songs are as equally as bad because frankly your standard football ape who will get involved in this kind of rubbish doesn't give two hoots about women or rape. It's all 'rivalry' and 'banter' ain't it?





_____________________________

"It is the Shawshank Redemption! Just with more tunneling through shit and less fucking redemption."

If you can quote the rules, then you can obey them.