Goodfella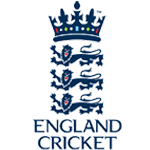 Posts: 17378
Joined: 30/9/2005
From: North Devon

quote:

ORIGINAL: jonson

You wouldn't have got that result under Chris Powell.
I tell you though, the Championship is going to be a mental league again this season.
You can start to see a small group (top 8 or 9) just starting to get away (there will be the inevitable second half rush by a couple no doubt) the standard is very high again, but you've made a good start 'fella, as have Wolves, kept the momentum going, but I still think whoever finishes above Derby and Florist get there. They'll be the teams to beat this season.



I won't go that far just yet. After all we beat you under Powelly didn't we?


I think it'll be another tough season in this league with a fag paper only required in separating wedges of teams, whether you're talking about the play-off's or the bottom six or seven. I fancy Forest to start converting these draws back into wins and to do a Cardiff and pull away from the back, they should be as they have a superior squad to anyone else and that self-belief around the club now. For ourselves we just need to keep playing the way we are. I like the way Bob Peeters is managing this team, he's studied the opposition hard and makes the necessary changes to the formation, shape and personnel and he goes looking to get a result from absolutely every game. Last night was quite smash and grab but he knew if we could set our stall out at the back early a chance may come our way and we could get more than just a point. For a former striker Peeters recognises how it starts up top and at the back and understands the physicality of this league which is why he's brought Igor Vetokele, Andre Bikey and Tal Ben Haim to the club. Stephen Henderson has also done really well in goal and we have a couple of 17 year-old academy products, Joe Gomez and Karl Ahearne-Grant, in and around the first team as Peeters moves forward with the project of blending youth and experience.

We have the momentum and confidence now and at the moment luck is going our way too. The bubble will burst at some stage though and a real test will be how we bounce back from that. But for now we look forward to Birmingham and a game where we are, for once, looking favourites. We are not looking beyond that whatsoever. You can tell from the way Peeters talks and sets our teams out that it is one game at a time and let's just see where we are at the end of each month. There is absolutely no pressure on him or us whatsoever, no-one expected us to finish anywhere near the top six after last season let alone all the off-season changes, and at the moment the team is playing with lots of energy, confidence and commitment. We'll see where that goes.

< Message edited by Goodfella -- 1/10/2014 3:21:07 PM >

_____________________________

"It is the Shawshank Redemption! Just with more tunneling through shit and less fucking redemption."

If you can quote the rules, then you can obey them.