Goodfella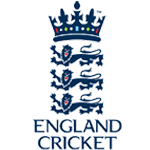 Posts: 17019
Joined: 30/9/2005
From: North Devon

quote:

ORIGINAL: superdan




quote:

ORIGINAL: Goodfella
I see Leeds have a new crook for an owner. Massimo Cellino. The FL's rather irrelevant fit and proper owner's test (which actually is just a series of financial enquiries) denied him the first time, he appealed and was granted permission to complete the transaction. He looks a lary sod and I feel sorry for Leeds fans because no matter how much money he has I do not believe this is going to be a marriage that lasts forever, as it typically doesn't with their history of dodgy owners.




Every Leeds fan I know (and I know a fair few) is happy as a pig in shit that he's been given the green light. The fact that he's as crooked as a dogs hind leg matters not a jot - he's got money so they'll welcome him with open arms. Between that, Hull season ticket holders voting to change their name and Cardiff fans blithe lack of concern about their club being changed from the Bluebirds to the Red Dragons it seems apparent that footy fans don't give a fuck about an owner doing what he pleases to the club as long as he promises to wave a few quid at the team. Shame.



I don't doubt they are and I don't find it remotely surprising but I wish football fans would think outside the box a bit more and realise that a dodgy owner like this isn't likely to secure you the long-term future you really want, he's a Saint now, how many years do we give it before he becomes a sinner, and that money he promises quickly dries up, or never really appears? I've seen it at Charlton too, Roland Duchatelet released a statement a few weeks back to fans which pretty much said, in as many words, shut up questioning me whilst we are battling relegation. In a manner of speaking he had point but he also failed to address the concerns of a minority of fans, including myself, about the long-term future of the club and the academy and our role in his footballing mini-empire. But the majority follow him like sheep and have forgotten all that's come before and how little they previously achieved it with, I don't expect everything to be laid bare, that's business, but we deserve to have some questions answered especially when you consider previous statements made by our new owners.


quote:

Good point in the end, shocking first half performance but really upped it in the second. Drinkwater held them together, I thought he was magnificent all over the pitch, at least 4 city players were left wanting but another point closer to the title, 5 points in 4 games will do it now for good.

Good luck tonight fella.....


The league title should be motivation but after a long, hard season you can expect a slip-up every now and then and Reading are fighting for a play-off spot so it's no surprise they were a couple of steps ahead of you last night and a draw is a better result for you than it is for them.

Thanks mate. We have to win it. Saturday again proved my earlier point about being nowhere near competitive enough against the better teams in the league, looking forward to see how Dutchalet intends to address that in the summer if he plans on spending very little money. Jose Riga highlights the mountain of games every time we get beat like this and he's right to a degree, but we're also beaten in these games because the opposition are just too good for us. Brighton didn't tear us apart so much because of tired legs, rather because they're players are just that much better than ours.

Barnsley however, aren't. We have scored freely against them since returning to this league and I would like to see us do so again tonight. We know how big a game this is, and also the last game against Blackpool in terms of league positioning. It's a classic six-pointer and a win tonight not only pulls us away from the bottom three and lifts us up a handful of places, it also drags a few other teams right into the trouble like Birmingham and Huddersfield and eases the pressure on us.


quote:

Promoted


Congratulations!

Getting out of League One and back to the Championship at the first time of asking is not as easy as it sounds! Especially when you are a club the size of Wolves because your game is a cup final for a lot of the teams playing at that level and you really have to dig in and scrap against some of those clubs. It was a job well done by Wolves this year and I'm really happy for Kenny Jackett, he's a very good manager and he's proven at the Championship too and without the money he'll see at Wolves this summer. If I fancied a cheeky bet I would seriously consider back-to-back promotions!



_____________________________

"It is the Shawshank Redemption! Just with more tunneling through shit and less fucking redemption."

If you can quote the rules, then you can obey them.