Goodfella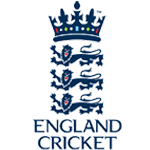 Posts: 16961
Joined: 30/9/2005
From: North Devon

quote:

ORIGINAL: superdan




quote:

ORIGINAL: Goodfella

Not at all.

If you were to offer me now the FA Cup and relegation or getting knocked out in one of the next two rounds and safety in the League this season then I'd take the latter. The league status is all too vital in terms of securing and building for our future as a football club, we can't afford to take a step back to League One again and as wonderful as the FA Cup is, and as memorable as it is, it cannot compensate for that. I'm not sure how clubs further down the Football League would view this, I know a few Exeter fans who would take life starting again in the Blue Square Premier in exchange for such a marvel but when you've tasted Premier League football and that achievement has been your greatest to date you want to get your hands on that again, and where that could possibly take you!




Surely the money and prestige of an FA Cup win, coupled with the European football that follows, would make a huge difference to helping a football club build for the future? Certainly as much as finishing outside the playoffs in the Championship would, for example. League placings are by their nature temporary, but a Cup win is forever. And tasting Premier League football means fuck-all when most of the time you're getting thumped every week. As a fan I would have traded finishing 15th in the PL 4 years ago for the FA Cup without any hesitation. Even if the genie had granted me that wish, there's no way our league position would be worse that it is now and at least we'd have our name on the Cup again and had our day at Wembley.

The bean counters and graspers in the boardroom may want a club to finish as high in the league as possible, at the expense of everything else, for reasons of finance, but no fan should considering their club above any kind of silverware (though naturally fans of some clubs have been spoilt or suffer delusions of grandeur).



In the short-term, perhaps, but it won't last forever. In 2005 Exeter forced a replay against Man United in the FA Cup third round, granted it wasn't the latter stages of the FA Cup but it may as well have been to a club of Exeter's size and status and whilst it helped to financially buoy them for several seasons that money soon dried up and it didn't do nearly as much for them as back-to-back football league promotions did several seasons later. You have to put these things into context regarding the club you're discussing, we've been a yo-yo club now for almost six years and stability in the League is vital to our future both on and off the field, and the prestige and monies an FA Cup could bring simply wouldn't match it at this point for us. We had seven great years in the Premier League that helped to build our finances and end up servicing virtually a whole new stadium, not to mention all the great footballing memories including flirtation with Europe and a series of top-half finishes, each coming with their own significant financial boost, not to mention all the additives.

As a fan I don't consider us "above the FA Cup," I'm delighted we've gone as far as we have and I hope we go further, but not at the definitive sacrifice of our current place in the Championship. It was our gambling with Iain Dowie and a prize-winning bank account that landed us in the very spot we've been these past few seasons!




_____________________________

"It is the Shawshank Redemption! Just with more tunneling through shit and less fucking redemption."

If you can quote the rules, then you can obey them.