Goodfella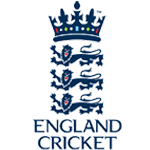 Posts: 16636
Joined: 30/9/2005
From: North Devon

Big game for us tonight against Doncaster, the rescheduled fixture from the flooded game back in August, we really need three points and it would be nice and refreshing to stake a home win against them.

Last two games have been pretty terrible, especially QPR. We didn't create enough chances, and that's been a grey area for us this season, we've only scored two goals in three games this season, everything else has been a solitary goal settlement, it's not good enough, it hasn't helped though that we've missed our most creative midfielder Jackson, and our point man up front, Kermorgant, for lengthy spells so far this season, as well as our best defender, Solly, the latter of whom is still out, having not played since the opening weekend at Bournemouth.

Tonight is a great opportunity to get back on track against a fellow struggling team, we need to make a strong start, use home advantage on a wintery Tuesday night, and that includes the fans, and try and get a big win, claw some of that goal difference back and move away from propping the relegation zone.



_____________________________

"It is the Shawshank Redemption! Just with more tunneling through shit and less fucking redemption."

If you can quote the rules, then you can obey them.