Goodfella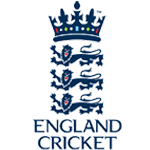 Posts: 17772
Joined: 30/9/2005
From: North Devon

quote:

ORIGINAL: jonson




quote:

ORIGINAL: Goodfella

I've slowly become a Leicester fan



I knew you'd see sense eventually

Great first half, the atmosphere was electric, biggest home crowd of the season (by about 3,000) and would have been a sell-out if Watford had sold their allocation (very bemusing that one, never mind, they've only given us 2,000 for Sunday despite the fact we could take 10,000)
I thought after 75 minutes neither team would score. Watford were better when they beat us 2-1 a couple of weeks ago, but I think we battled more as well. Apart from the 2 strikers who I didn't think played that well (although Nuge got the important goal) I thought we played well, fought for everythign, and deserved the slender 1-0 advantage.
Bring on Sunday. Bring on Wembley. Bring on the Premiership. Bring on 3 wins next season. In that order.



For 180 minutes jonson, and for the potentially subsequent 90 plus minutes at Wembley, especially if it's Palace you come up against!


Problem with Watford is they're in the same bucket as the likes of QPR, they have a fair portion of fans who really support the likes of Arsenal and Spurs but can't get tickets for those games or, more likely, aren't inclined to afford the ticket prices, we've had a similar problem in the past too, and most smaller clubs in and around London are the same (although we're not necessarily small with our recent PL history and 27,000 seater-stadium, but we are compared to a club like Arsenal) which is why they don't take many on the road.
Your quite right though, you battled hard last night, Watford played more glamour football and spent most of the first half falling over and giving their very best impersonation of the murder scene from Macbeth to the referee, with Zola trying to rile it up on the touchline. Leicester were tough, physical and dragged Watford more and more wide as the game went on, frequently interrupting their flow of play, and countered late on to grab the lead. Although it was only eight plus injury minutes left after Nugent's goal, Leicester looked far more likely to grab a second than Watford did an equalizer and for a couple of unlucky bounces from some very decent crosses it could have quite easily been the case!
I think the best plan for them going into Sunday is to set up exactly the same way, the pressure and onus is on Watford, especially with them being at home, and why change what proved to be a winning formula against the the third-best side in the championship this season just gone?

Palace v Brighton tonight is the other semi-final. Obviously I wish the very best to Brighton, I'm not as endeared to the 'rivalry' as many other Charlton fans are but I'll go opposed against some South London foes and whilst it was Simon Jordan who really fulled me when it came to Palace, he's long gone now and they despise him almost as much as we do these days, so I'm a little by the by, but some of their fans, especially this mob calling themselves the 'Ultras', do irk me, with their graffiti-style flags and their fancy cigarette lighters, and for that alone I'm hoping Brighton light them up tonight, it should be a fierce and hostile derby, the ticket restrictions for the game range from having to carry one form of photo identification to the turnstiles with you and ending up with an automatic one-year ban if your found in the wrong seat (although anyone who's been to Selhurst Park will know I'm being a very generous describing them as seats in the away end....) so expect it to be almost as interesting in the stands as it is on the pitch. We'll see what happens first in the Holmesdale, the lighting of a flare under the tune of that god-awful We Love You song or a mildly but still obvious homophobic chant about Brighton fans holding hands. All bets are on gentlemen!



_____________________________

"It is the Shawshank Redemption! Just with more tunneling through shit and less fucking redemption."

If you can quote the rules, then you can obey them.