Goodfella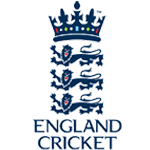 Posts: 17770
Joined: 30/9/2005
From: North Devon

quote:

ORIGINAL: Goodfella




quote:

ORIGINAL: jonson




quote:

ORIGINAL: Goodfella


Pearson has never especially struck me as much of a tactician and I'm not sure what will happen if you don't get promoted this season. Will they come calling him for a third year?


quote:



Sorry mate, late reply.
I don't think Pearson will last if we don't get promtion this season. I agree, his tactics can be baffling at times. A great example was Tuesday night. I would have taken a point at Cardiff, and we mullered them second half (to be fair, they are on a wobble like us) and deservedly went 1-0 up.
With 3 minutes to go, with us defending a corner, he brings on Jamie Vardy. Now, I like his enthusiasm, but the fact he was a non-league player this time last year is blatantly obvious.
So while I can't blame him specifically for conceding a late goal, he did lose the ball up field in the 91st minute, which is criminal. Bad decision by Pearson to stick on a player who has difficulty holding the ball up front. I feel he needs to justuify paying £1million for the lad, but the reality is the Championship is a league too much for him, for now at least.
Basically, we threw away 3 points on Tuesday, and it hurt real bad.

We've got the sheepshaggers tonight, on the TV, so no-one will be watching that one.
I've said it a million times, I would rather beat Derby than Forest, so as well as desparately needing 3 points to try and halt the slide (more of a fall than a slide) a win against the Derby scum will give the fans and players a real boost. For the first time this season, I have been looking how the teams below us are doing, instead of the teams above us.
Worrying times.

Up the Foxes.






No worries mate, I know it's tough at the top! Yeah it really did sound like you blew it midweek because judging by all the reports you were really on top of Cardiff and after a couple of duff performances it sounded like they were there for the taking a bit, although I still think they'll get promoted as champions, we had a bit of a rough patch this time last year in League One resulting in all the 'bottlejob' remarks and whatnot but I think they won't let it slip in these last nine games or so, you cannot play to the highest level for all 46 games, it's a near impossibility and your going to lose some, it's how you respond to that poor run as a team that has the making of your season and I expect Cardiff to do the same as us last season. As for 2nd spot, I think your still in it but I honestly wouldn't lay money down on anyone right there, Forest could make a mad late dash for it given the way they've been playing!

I always thought Derby were naturally more your rivals anyway, one of my best mates at uni, her ex-fella was a Leicester supporter and whilst he liked to rip it out of Forest from time to time his real hatred lay with Derby, funnily enough her hometown. Maybe that's why it didn't last. That and the 9 times he cheated on her anyway...

It's absolutely bouncing inside the Valley, I'm going to reply to your other thread about Saturdays in a minute jonson but this is what it's all about, oh, I'd give anything to be there right now. Screw the overpaid, primma donnas, been-to-one-game-in-my-existence league where most of the fans don't even support a team from their home county, let alone town, it's all about these ferocious, tight, scrappy Football League battles!

They're singing the Jeremy Kyle song to the Millwall supporters now, oh how I wish I was there even more! COME ON YOU REDS!!!!!!!!!!!!



< Message edited by Goodfella -- 16/3/2013 12:37:33 PM >

_____________________________

"It is the Shawshank Redemption! Just with more tunneling through shit and less fucking redemption."

If you can quote the rules, then you can obey them.