Goodfella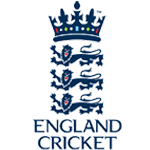 Posts: 17787
Joined: 30/9/2005
From: North Devon

I'm sorry but I don't think it's a sending off yesterday. Yes it's pretty silly from Kermit but it can look like he's still trying to go after the ball and I've seen a lot worse in all leagues that have landed nothing more than a yellow card, given the referee had to consult his linesman on the other side of the pitch to make his decision, and he wasn't even in a direct line with the play. It's quite a harsh call in my view and I'd be intrigued to see whether we'll get those away from home in the future given the lumps Kermit gets kicked out of him when we're on the road and I never see so much as a flag waved from the other officials.

Putting that aside though, it's another woeful home performance. There all over us from the start, we don't even register a shot on target until the second half and we're completely uncreative, even before Kermit's sending off, it's easy to blame the fact we were down to 10 men but the facts are that Forest were in control from the kick-off and we cannot afford to play like this at home, we have to find a way of playing better football and asserting ourselves as the home side. At the moment it's when we play in black that we look far more comfortable. Yes, this is a topsy-turvy league where anyone can beat anyone on their day and Forest are a strong, promotion-chasing side but we shouldn't just be sitting down for these kind of teams, especially at home, the way we have been.

Fans are starting to get frustrated again and back-to-back wins would have really boosted the confidence, we've blown that now and I think now it's absolutely imperative that we beat Burnley at home next weekend, perhaps more so simple for the fact that it as at home. Ben Hamer has received more criticism after another sloppy performance yesterday but I still think he's a very good goalkeeper and he's a young man who needs the backing of both his team-mates and his manager frankly, rather than everyone circling around him like vultures and screaming for David Button, who has had more loan spells than any other player I think whilst he was at Spurs! I hope Hamer stays between the sticks next week and if Powell is going to be reactionary then perhaps he should bring back in Matt Taylor who at least I can say would have probably done a lot better with the cross for Majweksi's goal because the defending there was absolutely terrible. I will say, the pitch, again, looked abysmal. That's been the case since the big freeze but I don't see other pitches in the championship looking like this and we have a state-of-the-art 27,000 seater-stadium, this is not exactly Ashton Gate (no offense Bristol City!). So I would be having a word with the groundsman although if I'm cynical I suspect this is Michael Slater wanting to save money again and being stingy with the undersoil heating, well I would like to know where a lot of the money is that this football club was promised, I'm not expecting us to be a Leicester or a Cardiff, far from it, but the takeover was supposed to at least produce funds for this kind of thing and I haven't seen much of it really. We won a league title last season too so that brought some more money to the club as well, in these adverse weather conditions of lately, they could at least turn the fucking heating on!



_____________________________

"It is the Shawshank Redemption! Just with more tunneling through shit and less fucking redemption."

If you can quote the rules, then you can obey them.