Goodfella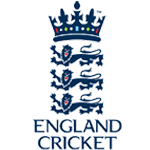 Posts: 17787
Joined: 30/9/2005
From: North Devon

quote:

You couldn't fucking wait could you?


In all fairness mate, I did tempt fate. I posted that first comment two minutes before Kermit scored and usually that kind of thing backfires on me, and when SSN said we're off for a goal at the King Pow, I thought I'd well and truly gone and done it!
quote:

Right, first things first. We were dog shit in the first half, as bad as I've seen us play. Plenty of possession but nothing in the final third, and Charlton sat and soaked it up. Then a mistake on the right by De Laet (although I hear they are blaming Drinkwater) and the big frog bloke cooly side footed in (more of him later )
Second half we came out more positive. Good mind games from Charlton who made the City players wait nearly 5 minutes before coming out. Second half we bossed the game, but without looking threatening, which I think suited Charlton completely. A counter-attack goal by them was more likely than us scoring, despite keeping the ball for large passes of play. We got the equalizer (after City's best move of the game) then looked to push on - but still I didn't think we'd get it.
Haynes comes on, one touch (after a flick on by Kermit - I think) and a cracking looping volley (more of a redirection than a screamer) over Schmeichel's head. Job done. We had no more huff and puff left in us.
One thing I noticed last night was the crowd. The Leicester fans were on their backs from the off, it was unsettling and I don't know how bad for the players. We had a few scuffles behind us from fans possibly shouting bad language, and tensions were high. everyone was ratty. It went through to the players I think.


That's pretty much how I've heard it too. Yep, most Leicester fans I know have been blaming the first goal on Drinkwater, was he supposed to be marking Kermit as he was left pretty wide open to drill the ball home, reminded me a bit of the goal he scored against you at the Valley, hanging back off his man and making sure he stays in the right area and gobbling up his chance when it comes his way. It's the system we have employed in a lot of games this year, especially against the bigger, promotion-chasing clubs, trying to soak up the pressure, defending sternly across the line and zonal marking, making sure everyone does their job, it hasn't always worked and it's backfired on us at home where I feel we should be more aggressive in our attacking play but it's guided us to some fine results on the road this season, last night another pivotal one as we have breached the league's best defence four times this season.

I post in a few other forums and know some Leicester fans through social media and their frustrations do seem to have been growing of late, I think in the build-up to and after the Christmas period they seem to believe that you would kick on and move into the top two in the way that Hull have whereas it seems you haven't been able to put together that double-figures run together to get in there or, rather, when you have slipped up it's been the start in a downturn in form, rather than responding the following week and getting back up there. Your still right in the mix though and have a couple of games in hand, you need to get at least four points from those two and you will still have a chance to catch Hull. Ending up in the play-offs the current way they are looking, it's anyone's for the taking, apart from Palace of course. I fully expect, and demand, that you beat Palace whatever the eventual outcome.


As for Haynes goal, it was a lovely first-time strike that was more redirection than a screamer, but really good to see, his sixth of an injury-hit campaign and the lad has shown some real flashes of potential, especially in his finishing ability, when he has been given the chance, I think he needs a good run in the team and stay healthy and he could be a real figure in our future in this league. Wright-Phillips went on loan to Brentford yesterday until the end of the season and that doesn't surprise me at all, it takes him up to end of his contract with us, so I suspect we've seen the last of him in a Charlton shirt bar something surprising happening in the summer. He was excellent for us last season, a driving force in our league championship and promotion but, whether it's in our system or not, he hasn't cut the mustard for us this year. Just 1 goal in 21 appearances and he's become our fourth or fifth choice striker so it was the right move for both us and him. I wish him the very best for the future and thank him for his services to the club.


quote:

Secondly Kermongant. Now, apart from the banter on here, I honestly have no problem with him.
No, seriously
Yes, he made one of the stupidest mistakes I have ever seen on a football pitch, whether it cost us a place in the Play-off final we'll never know (because Waghorn went on to miss the next penalty anyway) I'm sure he's learnt his mistake.
Talking in the pub beforehand, most fans I spoke to were not interested anymore. They all agreed he was an idiot that night. But hatred? Booing? Abuse? I heard a bit but was quite surprised at the quiet reaction he got (and let's face it, everyone in the ground knew he was going to score so there's no point winding him up)
Kermongant's reaction to scoring? 1 arm held up, no blatant over dramatical celebrations, no hand cupped to the ear at the home fans, no smug expression. While I would have been tempted to slide on my knees in front of the Kop end, he didn't, and fair play to him. As a performer over the 90 minutes, he was outstanding. Keen, enthusiastic, he won every ball in the air (no mean feet against our 2 centre backs) he held it up well. I even heard some fans after the game berating the fact we got rid of him.
Very dissapointing from our point of view. I'm pleased for Powell (who got a great reception - top bloke - he must be given time, I really hope he makes a name for himself in management) but annoyed we didn't at least get a point in the end. Whether Charlton deserved all 3 I'd debate to be honest, if it goes on chances and possession we shaded it, but it's not, it's about only scoring 1 goal to their 2.

So you fucker, that's the double over us this season, although on last night's performance by both teams, we've got the chance to put that right next season


Powell did an interview a couple of days ago where he basically echoed those thoughts. He said Kermorgant has moved on, the Leicester fans have moved on, he's moved on, everyone has. To be honest I can't blame any Leicester fans who booed him, it's how we all feel about Nicky Bailey who blasted a penalty in the North Upper and blew our chances of promotion first-time round, ran off the pitch crying and then handed in a transfer request three days later. I just enjoy the banter opportunities it offers, especially when he scores in each game!


He's been one of our best players since he signed for us, everything you say about his work-rate and his style of play is pretty much what I have seen of him. His goal return, for a player who previously struggled in English football, is magnificent and he has made the step-up from League One to the Championship very well, he pretty much has picked up where he left off last season and I say again, if we'd had him for those three and a half months when he was injured (not to mention Rhoys Wiggins, another key player) I reckon we'd have another few more points to our tally. They are game-changers, they can't win games single-handedly, it's a team effort, but they can make those moments that others can't, Kermorgant especially with his aerial ability in what is a very physically tough league.

Yeah I heard Powell got a great reaction, no question going into the game he had mixed feelings about it and I do ponder, especially with Leicester's recent managerial record, that you may not have seen the last of him on the touchline but there's nothing we can do about that now, I know he won't be our manager forever, especially if he continues down this current path. A lot forget he is still effectively a rookie, just over two years in charge in his first job as a head coach and already a League title, the record of being one of just seven managers who led their team to a 100 points-plus total in the Football League and now the manager of what is starting to feel like a proper, stable championship club again. Another 5 or 6 points and we're more than likely safe as well and I'd like to see us push on and try and finish in the top 12.

It's okay mate, it's been our pleasure, thanks once again for the six points!
I still think we won't see you next season as you will get promoted and I think bar Cardiff, last night's result was a blip as was the 5-4 defeat against us back in October, the rest is well and truly up for grabs. Going into the business end of the season I think it's going to be an exciting and nervous end to the campaign, at both ends of the table.



_____________________________

"It is the Shawshank Redemption! Just with more tunneling through shit and less fucking redemption."

If you can quote the rules, then you can obey them.