Goodfella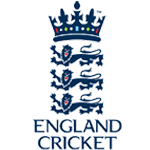 Posts: 17788
Joined: 30/9/2005
From: North Devon

quote:

ORIGINAL: superdan



quote:

ORIGINAL: Goodfella




quote:

ORIGINAL: superdan

I think I'm the only one who thinks the gap between the PL and the Championship isn't all that big these days. Sure the gap between the top 5 or 6 teams and the Championship is massive, but the rest of the PL? I don't think they're that much better. Look at how Stoke, Wigan, Swansea, West Ham, Norwich etc have done recently. Southampton are finding some form, and we could even be looking at mighty Aston Villa taking a drop to the 2nd tier for the first time in over 25 years. Maybe it's a general change in approach to football, more professional, better facilities etc., but I honestly think promoted teams stand a reasonable chance of staying up.




Just as an example as I'm not anywhere near 100% sure where I stand on this but if we were to play the Swansea team at the height they have over the past few weeks I would suspect we would be roundly beaten, as I imagine would most of this current championship.





Playing a good team in form? Sure, they would be favourites, but how much would you be willing to bet they'd walk it? Not all that much I would suspect. I certainly wouldn't. And as for my original point, don't forget Swansea only went up through the playoffs and still finished 11th in the PL the following season.

Since the 07/08 season, only 3 teams that got promoted have come straight back down the following year (and it's only 8 since the inception of the Championship in 2004). I think that's reasonable evidence of a fairly robust and competitive second tier (or a fairly weak top tier if you want to be pessimistic ).




Well you can use that ideaology either way but still I wouldn't fancy our current squad, for example, in the premiership right now. Virtually all teams rebuild and retool following promotion and adapt different tactics, maybe it's credit to the management in English football at the moment that so many have made a success of it rather than the gap being smaller than we all think.

I will say this, the championship is an incredibly tough league, a lot tougher than old Nationwide D1. For example you don't see many teams get relegated and then go straight back up (like we did in 1999/2000), I'm sure you can testify to that superdan given your current circumstances and I most certainly can! I think this league is a good endurance programme ahead of possible promotion to the premiership that's for sure!



_____________________________

"It is the Shawshank Redemption! Just with more tunneling through shit and less fucking redemption."

If you can quote the rules, then you can obey them.