Goodfella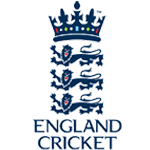 Posts: 17788
Joined: 30/9/2005
From: North Devon

quote:

ORIGINAL: jonson

ooh, I can see my jibe about the bottom half got you going a bit there didn't it?

To be fair, we have spent enough money to expect promtion, but not as much as idiots like Warnock keeps saying. I think really, we've spent £3 million on Jermaine Beckford which was way to much, way overpriced and really, I think it was a signature signing, something the owners wanted to do to show off a bit, and it's backfired (ie he's shit, uninterested and arrogant)
£5 million on Matt Mills (Really? well done to his agent there) £1 million on Lee Peltier, £1 million on Jamie Vardy - the amount of money we've spent on rubbish who don't play now is ridiculous. Schmeichel for £1.5m was worth it, I'm guessing we pay Konchesky good money, and Nugent, both worth it. Wes Morgan was a bargain for £1.5m. Danny Drinkwater, good player, good price. Anthony Knockeart, just under £2 million, now Arsenal want him for £5 million (he is very good though, hope we can keep him)
Yeah, thinking about it, we have spent a lot

And yes, I remember our fans giving Kermit a torrid time, and it inspiring him, but we'll take that risk again in February, don't worry about that.



Nope, I love a good bit of banter and I'll let you do most of the talking now since we'll be shutting you up in February, much like we did back in August!


We've spent next to nothing in the summer, Ricardo Fuller is probably our highest-paid player or close too and that's where any of our money went over the summer, outside of that we signed free agents like Dorian Dervite and players like Rob Hulse on loan with a view to a permenant deal, which is why we should be very happy with a current positon of 15th with 20 games left to go, especially when you look at the size of the clubs and the cash they're weilding beneath us in the league. I still think the best of our season is yet to come as well, we've shown splashes of real quality and in other games we've looked like a League Two side, I think we'll still have another good run and who knows? But if we finish around 12th I'll be very pleased.

Huddersfield at home in the cup on Saturday. A game both teams will do their level best to avoid a replay in whilst I think both will do their level best to avoid winning convincingly, being newly-promoted teams the league is the only real priority for either of these clubs and after a busy festive period I don't see either manager not resting key players, and we should, we've got some young guys like Callum Harriot, Jordan Cook and Michael Smith who I would like to see us give starts too.



_____________________________

"It is the Shawshank Redemption! Just with more tunneling through shit and less fucking redemption."

If you can quote the rules, then you can obey them.