Goodfella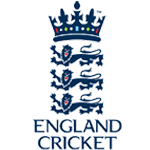 Posts: 17787
Joined: 30/9/2005
From: North Devon

Another big three points today, we really needed to get the monkey of back-to-back wins off our backs and we did that with what Powelly described as "our only complete performance so far this season" so I'm looking forward to watching the highlights later. I know a few Bristol City fans who are completely in the dark as how they could start the season so well and then completely fall apart in the way they have, my heart goes out to them, they're a good club with a very passionate and dedicated support, Bristol is one of those smaller cities where the surprise is when wandering about the precincts and whatnot on a Saturday you are actually more likely to see City and Rovers shirts about than the usual assortment of United and Chelsea that you seem to get everywhere else these days!

Good to see Danny Haynes back out there after an early injury blow and amongst the goals. He's performing well, as are Fuller and Hulse and with Kermorgant still to come back then BWP needs to step it up! No room for passengers in this league and if he's not up to it then I'm more than happy to see Powelly cash in on him at some stage over the next year. We made that mistake under Pardew and Parkinson, just handing out paycheques and letting players subside in our team and in the process drag us down, that can't happen again and it appears Powell knows this (he's made some big changes in the past few weeks, prominent players from last season like BWP, Hollands and Green can't get in the matchday squads at the minute, let alone out on the pitch). I really hope this is the first sign of us starting to find our feet again at this level and I'm looking forward to the next game now!

Above Bolton, Birmingham, Wednesday and Leeds in the league as well. Big club? So what!!


_____________________________

"It is the Shawshank Redemption! Just with more tunneling through shit and less fucking redemption."

If you can quote the rules, then you can obey them.