Goodfella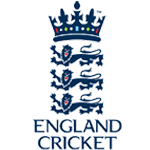 Posts: 17787
Joined: 30/9/2005
From: North Devon

quote:

I only had it on in the background, so can't comment much. Every time I looked up though, Zaha was running rings round your left back I think he looks a great player myself.


Step over, step over, step over, look up, lazy shot. That was Zaha all night, whilst he had bags of pace he never really troubled us that much, if he did, Palace would have scored more goals. He's a luxury player and a show-boater. He'd get found out in the EPL in about five minutes.


quote:


That was the lad who took a wild swing at the ball in the 95th minute when you had a box full of big lads waiting to pounce? I'm not even a fan and I shouted "you twat" at the TV


Yes, that's the one. That was mild compared to what I shouted at the TV. We signed him because supposedly he can play in a variety of defensive and midfield positions although his natural spot is right-back, last night though we had to move Solly across to left-back because apparently he couldn't play there. Jack of all trades, master of absolutely fucking none. His first significant action as a Charlton player was to miss a penalty in the defeat to Leyton Orient in the Capital One Cup. Fans are already fed up of him.


quote:

It's only one game Goodfella, admittedly one you really wanted to win, but keep reminding yourself you only came up this seaons, you have one of the brightest young managers in the country, 21 thousand for a Friday night game that's on the TV, and BWP's goal wasn't offside (although to be fair, in normal running time I thought he was offside and he certainly looked it. Slow-mo replays show he wasn't but really it was an impossible shout for the linesman IMO. You'll have plenty go the other way, and also don't forget you got 3 points off us despite being outplayed for the majoirty of the match )


I know what you're saying but I've seen this with Charlton before and to be switched off like that, at home, in a huge game, in front of a bumper crowd, on national television, is humiliating and heartbreaking for the fans, we've been here so many times in recent years and because of that it's becoming so much harder to suck up. So many things were obviously wrong last night and at home I expect a lot more from us, two garbage performances back to back now against two teams finishing at the wrong end of the table last season. As for the offside call, it doesn't just change the other 89 minutes of football but the refereeing last night was shocking again anyway, as it has been most of this championship season so far.

One thing that has been staring us in the face since the start of the season and one Powell seems to be completely ignorant of, we don't have any naturally wide players out there. Pritchard and Jackson ARE NOT wingers. Why not Wagstaff, Green or Kerkar?

< Message edited by Goodfella -- 15/9/2012 11:46:48 AM >

_____________________________

"It is the Shawshank Redemption! Just with more tunneling through shit and less fucking redemption."

If you can quote the rules, then you can obey them.