Goodfella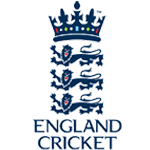 Posts: 17787
Joined: 30/9/2005
From: North Devon

quote:

ORIGINAL: jonson

Yeah, well, played, thanks for the picture
After having a bad day, during my worst week of work ever, I came home, stuck the radio on and we were 1 down. Within minutes, you scored and the Leicester commentator said "and yes Leicester fans, I really don't need to tell you who scored that!" I don't normally get angry (not about football) but "fucking frog!" was shouted at the radio, and the plug was pulled from the wall. I honestly didn't know the end score until this morning
All I knew was we played shit in the first half and better in the second.
Well done though, he says through gritted teeth.

And finally as for Kermongant, he might be a fine player (he showed some glimpses at Leiecster) and he probably had some right shit off the Leicester fans, but seriously, after this:-

http://www.youtube.com/watch?v=_CeLuXuHtq8

he should still be shamed of himself and offer an apology. But he wont because he's French

Edit: I bet you couldn't fucking wait to post the above, could you?



Damn right I couldn't wait!
I even took that picture myself just for you!!
(no, I didn't really. It's from the BBC website....)

Kermit has been talking after the game about how much confidence he's regained at Charlton and playing and living in London, and almost how much he respects Powelly as a gaffer. I think he's going to have another really good season, he's a menace in the air and is a handful for any centre-back in the box, he's got a fine free kick as well, he pushes Jackson every time as to who is going to take them and it's great to have two players who can deliver set-pieces of real quality around the box. I know you speak highly of him mate but I didn't realise just how well-loved he was at Leicester until Tuesday night and all you're fans gave him a standing ovation at the end of the game.

You were better in the second half but I disagree with Pearson, you didn't "create enough chances to win the game." I think he's being generous there, I expected you to come out second half and get stuck in, especially with the quality of depth you have in your squad (three or four on your bench on Tuesday night would have made the starting line-up in ten or so of the other championship teams playing that evening) and we are suckers for giving away that early goal when we've built ourselves a lead. But a lot of the chances were flashing shots across the face of goal and Hamer only had to make one really decent save. Leon Cort had a header for us from six yards out that if it had gone six inches either side of Schmeichal was a goal and Stephens and Kermorgant had two chances to kill it off each in the final twenty.

Hull at home on Saturday. Another tough game, be looking for a similar performance hopefully backed again by a very vocal home crowd and probably be a bigger attendance being a weekend game. It's followed by Forest away and then that set of wankers from Croydon at home on a Friday night game, live on Sky. I notice they're not singing Number One in South London anymore. Most of their fans I know as well have already resigned themselves to relegation and are launching vicious attacks on their owners despite the fact the three guys who took over saved that football club from extinction with every last penny they've had and have fought desperately to keep it stable ever since, these things don't happen overnight, especially when the money doesn't come from the Middle East and they're still paying off debts even now. Mind you that's what happens when you let a prick like Simon Jordan take charge of both your football club and ground.

We've signed Ricardo Fueller as well now, he was introduced to the crowd at half-time on Tuesday. Not to sure what to make of it, he was a decent striker in his day and is quite experienced but has become a bit of a journeyman. Still Powelly has done wonders with quite a few since arriving at the club and Fueller will have to work to earn his place so we'll see how it goes. I'd love to know where Danny Haynes is, no sign of an injury, not expected to leave but not in the first two squads. Mind you from the brief appearances I've seen of young Michael Smith and Jordan Cook, I'm not that worried and now with Fueller added that's going to take our first-team striker count to six.


quote:

Suprising result against Wolves, back to normal against Blackpool.

Midfield is in rough shape at the moment, Rodolph Austin is a beast and was fantastic against Wolves but we have zero creativity in the middle of the park to compliment his seek and destroy ability, I would love it if we could get Henri Lansbury in on loan or someone similar, we need a passer otherwise we will struggle. A couple of good wingers are needed too, we've gone from Maxi Gradel and Robert Snodgrass to Aidy White and Luke Varney - Not a good trade-off. The defense is looking solid though (despite defeat) which is encouraging, we would have been thumped with Graysons defence and I expect Blackpool to be challenging for the title so I'm not too disappointed with the result, t'is early days yet.

If we finish above the rest of you cunts, I'll be happy.


Where is Gradel these days? Varney is fucking terrible, he really lacks confidence as well so if he doesn't get a couple of goals within the first month or so expect him to really drop off and start firing the ball aimlessly every time it careers into his path, he's got no technique or patience in front of goal, he's quick but goes nowhere and got a barracking from some of our supporters, he was pretty much forced out of the club.

No chance of finishing above us!
I'm actually going to the game at Elland Road in a few months with a Leeds-supporting mate (in the away end obviously!).


quote:

Not sure why I'm bothering. But yea, I'll make sure there are five 'fuck's' in this one. That 'fuck' doesn't count. Neither does that one.

The point was Goodfella, which you missed by a fucking mile (one), was that why would you even bring up the signing of Rodri if you were already fucking (two) fed up of it? No one in this forum had mentioned it, other than you, and then you had a dig to suggest it was all we were going to fucking (three) hear about, which simply isn't the case. I've said it before, I'll take a punt that I know far more Owls fans than you, the ne's you know sound like the kind of cunts that spend all day on fucking (four) 'Owlsmad' or other websites picking over crowd stats and other such shite. All football clubs have those kinda fans, and they're pretty much all are pricks. All I've had all day is Blades fans moaning on Facebook about how they will never hear the end of the Rodri signing... and then you moaning about it here. If you don't wanna hear about it, don't fucking (five) mention it and maybe you won't have to.


I wasn't directly referring to this forum, I think that was pretty obvious. I'm sure you do know more Wednesday fans than me, being one yourself, but I'm not sure what point this proves. I've never been on Owlsmad in my life, I'd rather swim through pig-shit to be perfectly honest. The whole thing, which I think you missed here, was a dig at hearing all summer from every Wednesday signing (along with Mandaric and Jones) about what "a massive football club" they are. It's like a pre-prepared statement every time and it's gone beyond cheesy now, it's pretty much a cliche and I was making the reference to you signing a player from an equally "massive" football club. Mind you, all honesty, you have had a good start to the season, we both have but like you I won't be getting overexcited at all yet, much like I haven't been anyway. There is a long, long way to go and you can't take 'league tables' seriously at this point in the season anyway.

< Message edited by Goodfella -- 24/8/2012 12:19:54 AM >

_____________________________

"It is the Shawshank Redemption! Just with more tunneling through shit and less fucking redemption."

If you can quote the rules, then you can obey them.