Goodfella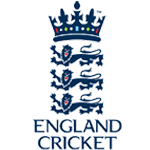 Posts: 17788
Joined: 30/9/2005
From: North Devon

quote:

ORIGINAL: Professor Moriarty

I think you are doing really well to look on the bright side of the deal fella. It brings an icky taste to my mouth, but that is football today commercialism over everything. I don't know how badly off Cardiff are, but they must be desperate. You can see the PR group doing a survey in Malaysia and finding more people said they would buy a shirt with a red dragon on, so feck the fans.

If a rich US businessman said "you know what after this Jubilee, royalty is popular", would you be on for Charlton being rebranded The Royals and running out in a gold lame top, for a tilt at being back in the Premiership?



I appreciate it's easy for me to look at it the way I did given it's not my football club it's happening too but that analogy is a bit far-fetched I think PM, the change is colour-based and that of a nickname, and they are still retaining the Bluebird status too, it's not like the Wimbledon to MK Dons scenario.

I agree about your point about commercialism, forget football, within sport! We know this from cricket, look at the way that's going with greed and player power and political intrusion. If a sport as sacred and seeped in tradition as cricket is going to be effected, football is going to be way ahead of it. I think Cardiff are in significant debt too mate, I think the offer of £30 million is a slightly reduced one too due to it all being upfront, I should imagine there's debt attached to the new stadium as well.



_____________________________

"It is the Shawshank Redemption! Just with more tunneling through shit and less fucking redemption."

If you can quote the rules, then you can obey them.