Goodfella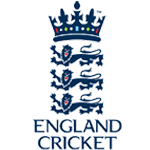 Posts: 17788
Joined: 30/9/2005
From: North Devon

quote:

ORIGINAL: Flatulent_Bob

Calm down Ads, you seem more wound up than us Blades.

It just seems business as usual, and we have to go again.
I saw Blades fans dancing around singing about how crap we are at service stations on the way home.
It's just part of following United, 7 trips to Wembley/Millenium no wins and no goals for the last 3. We're just a bit shit, but in all honesty we wouldn't know what to do if we did win.
Massive restructuring will be needed and at least 6-7 major players will be sold.
But this is just typical United, and we'll be up there again, it might just take a few more seasons.
To lose our top performing players throughout the season has killed us. Evans for the first 6 weeks, Phillips in Dec, McDonald in Jan/feb Evans for the last few matches and then McDonald again for the final. We need to be less reliant but hey we're the famous Sheff United, and we're shit at Wembley.



Well it's just bias, self-worthy nonsense isn't it Bob? Managers talk absolute crap these days and tend to use the word "honesty" around 10-15 times during any interview. Which is usually the one thing they are not actually being...

Dropping to this level and spending three seasons in it really returned us to Earth with a nasty bump, not that we were ever arrogant about our achievements at higher levels, but it forced a needed restructuring at the club on all levels from the top down and in the end we did it get there, and it worked. Would I have had us back in after one year, even under Phil Parkinson? Yeah, probably. But then I look at the time it took Southampton and what they've just achieved and I think, well, at least I know we have sensible leadership at all levels now with the team's best interests at heart. United have been very unlucky not to go up with 90 points but that's football, you can't curse your luck too often and we'll have to go that step further next season, where I would expect you to win a league even with the players you will lose as frankly two of three clubs coming down are facing so much financial trouble league position is likely to be the last thing on their minds, as long as they're not relegated again. Your biggest competition, although I appreciate it's quite early to say, is Preston and Brentford in my opinion.

Stevenage will drop like a stone now unfortunately...



_____________________________

"It is the Shawshank Redemption! Just with more tunneling through shit and less fucking redemption."

If you can quote the rules, then you can obey them.