jcthefirst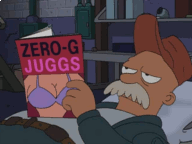 Posts: 4079
Joined: 6/10/2005
From: Bangor

quote:

ORIGINAL: Bad Ash




quote:

ORIGINAL: shitneck

The point of this scene is that all those killed when the ark is opened are either nazi or are wearing swastikas, whereas indie is wearing a uniform, but no symbols. It could also mean that he and marion are not killed because of them being tied to the pole therefore not being part of the nazi agenda.
i think.




.....or it was because both Indy and Marion had their eyes closed (like Indy said to Marion to do).



Don't bring logic into this, Bad Ash.


_____________________________

@Jonny_C85

My Movie Blog | My Other Various Rantings Blog