Goodfella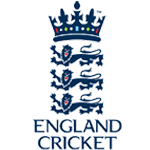 Posts: 17787
Joined: 30/9/2005
From: North Devon

quote:

ORIGINAL: Jasiri

Im a bit long in the tooth for boxing now,I'm about a year younger than Roy Jones. My mates dad used to train amateur boxers,so when we were kids a few of us used to go along.Was tough but great fun,I never had the inclination to take it further than just hanging around the gym though.Went for a few years but when hit early teens just started drifting away from going.My son talked about wanting to go to boxing but hypocrite that I am,I wasn't keen.There's no way Mrs J would let him so I put all the blame on her,I'd let you go but you know mum said no.Lucky for me she's so sweet,never let on just had a wee laugh with a mock shock look on her face when I said it,gave me a bloody sore dead arm later though.

Calzaghe-Jones went pretty much the way I though it would although cant help thinking that if Jones had threw caution to the wind he might have stopped him in the first couple of rounds.Though Jones held his own early but longer it went he faded and Calzaghe just kept throwing flurries.I had it closer than the judges,because I thought Jones nicked a couple of the middle rounds,where he was landing clean shots,Calzaghe was out working him greatly still but from what I could see Jones was catching almost everything with his gloves,arms and elbows.Calzaghe a clear winner though,only question now does he retire or hang on for a potentially very tough fight with Chad Dawson.




I toyed with the idea of boxing for a while. I follow the sport sporadically, usually Calzaghe and Hatton (I'm not a Khan fan, big boots if you ask me), but to be honest, I have small fists.
My cousin does too but he's a quick mover and has strong forearms, he's also quite wirey and seems easier to knock down than he actually is.



_____________________________

"It is the Shawshank Redemption! Just with more tunneling through shit and less fucking redemption."

If you can quote the rules, then you can obey them.