Goodfella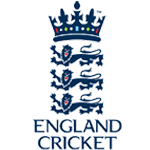 Posts: 17788
Joined: 30/9/2005
From: North Devon

quote:

ORIGINAL: horribleives

He had a great game and seemed a solid, reliable pair of hands to me. Was blameless for the two goals and made a couple of great saves and a brilliant assist for Cisse. His distribution was particularly good - when he needs to he can pick out a great long ball which is one thing Krul's pretty poor at. Even before the second goal I was saying to me mate he had a hell of a pass on him. No doobt there'll be the odd hairy moment in the coming weeks (he'll be starting about 6 or 7 games I'd say) but I'm pretty content with him so far and he looks more than capable of performing at this level..



Yeah one of the things I was always a fan of at Charlton was his distribution, he was a brilliant reaction player as well, always on his mark, his commanding of crosses was always a bit of his downfall but to be honest that is the same problem we've had with a few of our keepers as we're currently finding out with Ben Hamer. Really pleased to hear he did so well though, over the moon for the lad, he's been waiting a long time for his chance and like I said, he's fought his way up the ladder in his career, when he was at Notts County on a season-loan loan he knocked their number one off his perch, then he came back to us and took the jersey off Nicky Weaver and now it looks that way may be coming with Tim Krul. I personally don't think England is beyond him, he probably won't play in a World Cup or European Championship, but if he shows the same talent and flair I believe he can then a back-up role to Joe Hart and Jack Butland in the future is not completely out of the question although probably speaking too soon there.



_____________________________

"It is the Shawshank Redemption! Just with more tunneling through shit and less fucking redemption."

If you can quote the rules, then you can obey them.