Zulu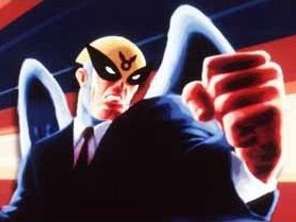 Posts: 48
Joined: 7/10/2005
From: My Hollowed Out Volcano Lair

My Name Is Earl is one of the best things I've seen in years, and the fact it isn't on Australian TV yet is just proof that the state of TV here is getting worse and worse all the time.

Ethan Suplee is well cast as the dopey brother, and Jaime Pressly is great as the crazy, slightly redneck ex-wife.

I like the Catalina character too... not quite a love interest (although Earls' brother has "Dibs" on her), not quite the straight woman, and not quite comic relief. And as for the actress herself: [Quagmire]Giggity Giggity Giggity! [/Quagmire]


The gay guy and the old man with the voice synthesiser show up in later episodes, too.

I think the show has a lot of potential, and I hope it gets a really, really long run- of course, given what happened to Arrested Development and Futurama, that's not a given...



_____________________________

"Zombie Guards- Seize Him! ...Now tell me that isn't fun to say."

"Oh, a lesson in NOT changing History from Mr. 'I'm My Own Grandfather'!"

"I'm not going to lie to you... this car has only had one previous owner: JAMES BOND!"