Goodfella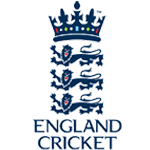 Posts: 17787
Joined: 30/9/2005
From: North Devon

quote:

ORIGINAL: Peter Griffin



quote:

ORIGINAL: Goodfella




quote:

ORIGINAL: Peter Griffin

Total facepalm chant from Chelsea fans "Stand up if you've won the league".
I think you'll find Chelsea that football didn't start in 1992.




I take it you're still a STH Peter (welcome back by the way, haven't seen you post on here in yonks!), I have to say I thought the atmosphere as a whole was very poor tonight. Lot of empty seats (especially Chelsea! Any ideas on how many they actually took up) for such a big Premiership game, midweek and on Sky or not.

I think Aguero is class by the way, sheer class. I hope he sticks around in the prem, as a neutral he's very exciting to watch. A real workhorse of a player but with such tremendous talent and skill!



Hi Goodfella,
Yeah still season ticket holder but going half with my bro next year as with recently having a child money is tight. I don't post much in here as i don't want to get banned as with football i'm easily wound up. Atmosphere was good at the game, don't know how it sounded on tv, it's not been brilliant lately through i agree as i don't think us city fans are used to title run ins and are a bit on tender hooks. Good to see Charlton doing well mate, is BWP still banging them in?



Alright mate. Yeah I know that feeling!
That's quite a good idea actually with regards to the STH, I take it City's went up in price over the past couple of seasons and I expect they may continue to rise, especially if you win the EPL. It sounded quite solemn on TV to be honest, especially in the first half, one the equaliser went in the place livened up but I was expecting a cracking atmosphere when I switched the TV on, mind you from shots of the crowd you could see hearts were in mouths. Yeah, thanks, it's been a great season, it's hard to know how to feel after the last five have been but I'm actually relishing the run-in because we're in such a good position and I have such faith in the manager and team (and I haven't had it properly since we were in the prem). Yeah BWP's having another great season, 21 so far and although he had a blip of confidence midway through he's bounced back from that with 7 in his last 7 games. Be intriguing to see what he ends up and how he fares in the championship next season.



_____________________________

"It is the Shawshank Redemption! Just with more tunneling through shit and less fucking redemption."

If you can quote the rules, then you can obey them.