Goodfella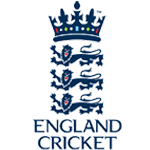 Posts: 17787
Joined: 30/9/2005
From: North Devon

quote:

ORIGINAL: James2183

Or fire him for breach of contract and sue him for the transfer fee they would have got for him - ala Mutu



If I was a City fan I'd much prefer the humiliation option, they certainly have the money to pull it off and I imagine, given his outstanding track record, that Tevez will carry on like this for the rest of his career. He is the epitome of what could and in some ways is going wrong with high-profile and highly-paid football "stars."

I find it funny that, after this incident, Tevez has come out said this morning that he is "more than ready to fulfill his duties as a player of Manchester City FC" when just six weeks ago he declared he would never set foot back in Manchester, the city that is, let alone the football club.






_____________________________

"It is the Shawshank Redemption! Just with more tunneling through shit and less fucking redemption."

If you can quote the rules, then you can obey them.