Gimli The Dwarf

Posts: 78687
Joined: 30/9/2005
From: Central Park Zoo

Some fantasic choices so far. Open Range is a particular favourite, a superb western. Re-Animator is also very good, I saw it for the first time a few weeks ago and loved every minute.

The Spiral Staircase is one I keep meaning to watch. As I type, I can see a VHS copy I bought about 9 years, but I have yet to watch it


I'd recommend The Music Man.



If musicals aren't you cup of tea then stay clear, but this is a fabulous slice of entertainment. Robert Preston is terrific in the lead, and the songs are a joy. Just try and ignore mini-Ron Howard and his singing.

Another little gem is Jump Tomorrow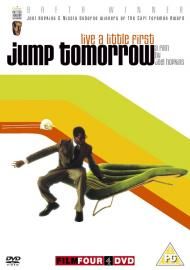 It's similar in style and content to Sideways, and is just as heartwarming and funny. It involves an African-American travelling to his arranged wedding, who meets a suicidal Frenchman and a carefree Latin girl along the way.

And I have to mention (as I always do in this type of thread) two Australian films - The Dish and The Castle. Without a doubt, these are two of the funniest films of the last 10 years.





_____________________________

So, sir, we let him have it right up! And I have to report, sir, he did not like it, sir.

Fellow scientists, poindexters, geeks.

Yeah, Mr. White! Yeah, science!

Much more better!